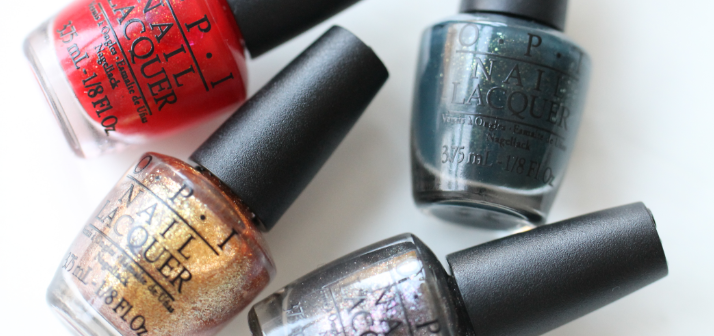 James Bonds' Skyfall draait op dit moment volop in de bioscopen, OPI ontwierp hiervoor een nagellak collectie, met dezelfde naam. Naast een unieke gouden topcoat, zit er in deze collectie nog veel meer moois! Ik laat vandaag vier prachtige kleuren, uit de Skyfall collectie aan jullie zien.
Links zie je de rode kleur, The Spy Who Loved Me. De gouden kleur, GoldenEye. De grijze kleur, The World Is Nog Enough. En rechts de donker groene kleur, Live and let Die. Zeker geen basic nagellak kleuren, ik zeg glitters en glamour!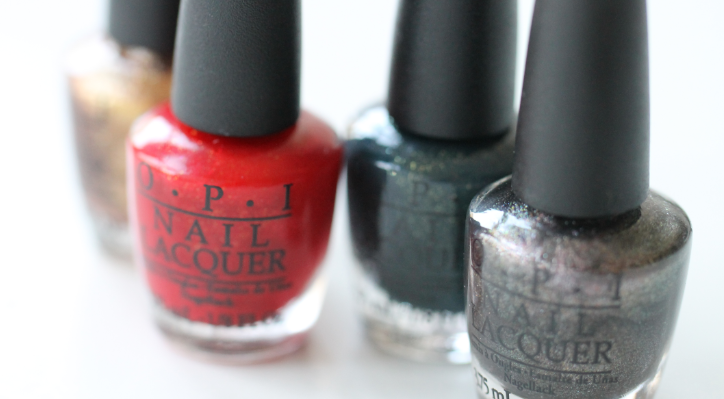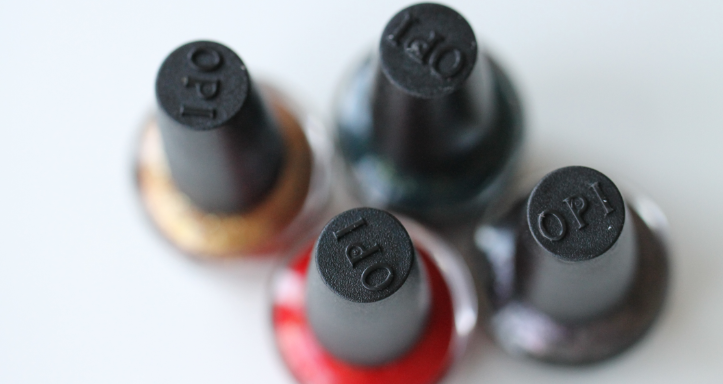 Dit zijn trouwens de mini flesjes, waar 3,75 ml per flesje in zit. In zo'n setje van vier, betaal je hier 17,95 Euro.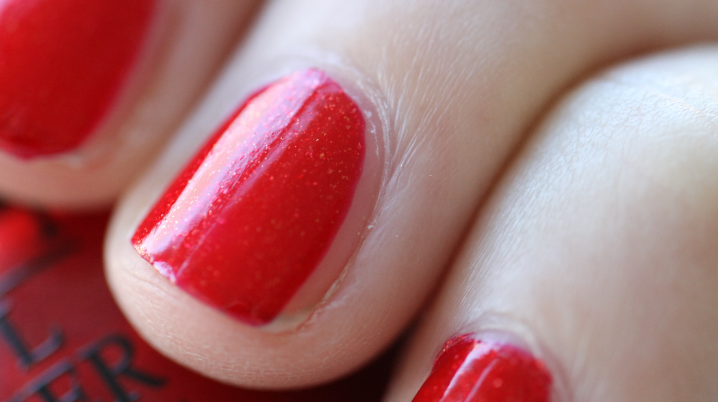 The Spy Who Loved me. Een heldere rode kleur met gouden glitters.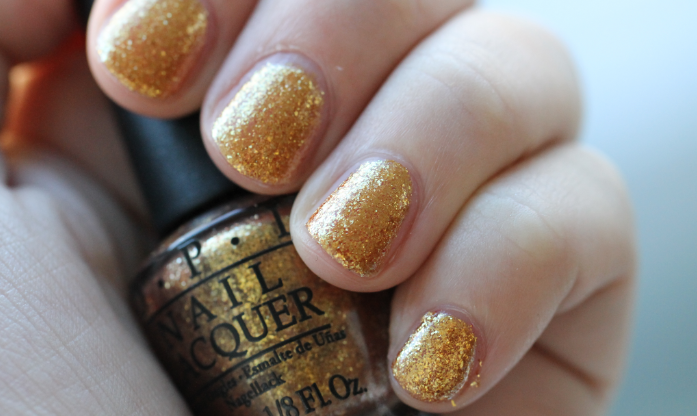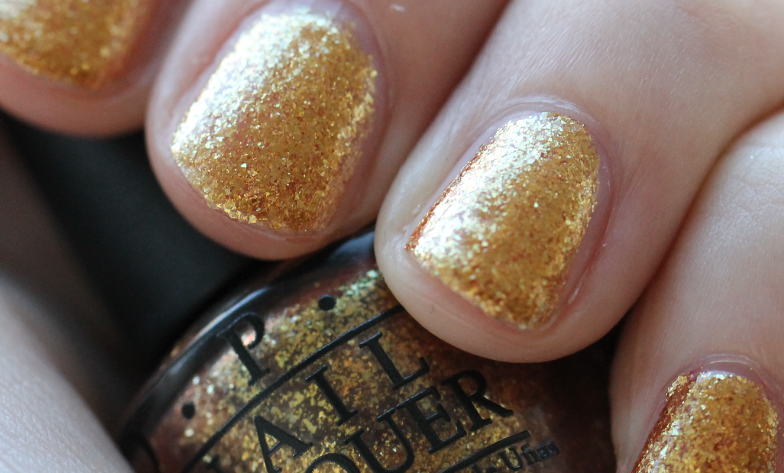 GoldenEye. Bomvol gouden glitters.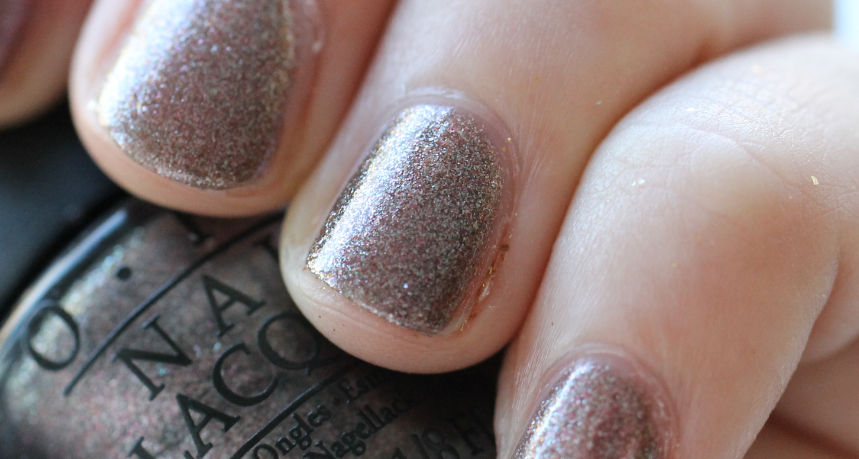 The World Is Nog Enough. Een heel bijzondere grijze kleur, met verschillende kleuren glitters.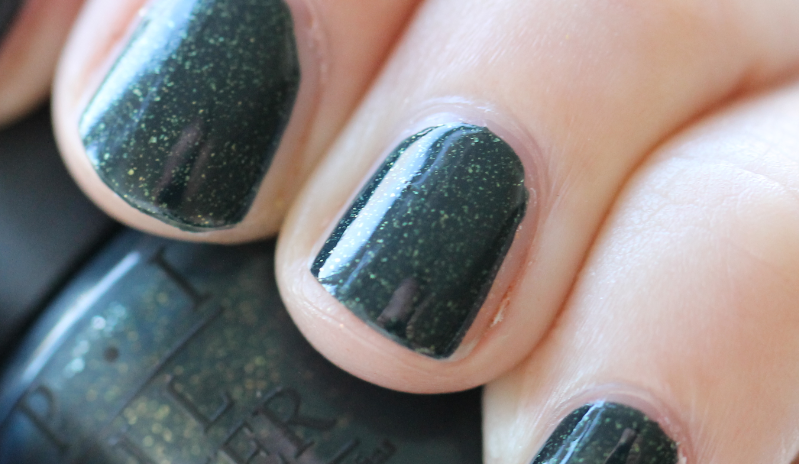 Live and let Die. Een donker groene lak met gouden glitters. Mijn favoriet!
De lakjes zijn prachtig, wat een bijzondere kleuren! Geen basics, maar glitters in alle kleuren, in verschillende combinaties. Niet altijd even makkelijk om van je nagels te verwijderen, maar wel prachtig, zeker voor de feestdagen die er aan zitten te komen!